Make an Appointment
Welcome to The Ear & Sinus Institute
Marc Dean, MD and The Ear & Sinus Institute have been helping patient from all over the world find relief from their complex ear & sinus issues for over 15 years. The Ear & Sinus Institute is conveniently located in the heart of Fort Worth, Texas, and serves the surrounding Metroplex.
Marc Dean, MD is a board certified otolaryngologist, practicing full time in private practice in Fort Worth, Texas, specializing in ear and sinus disease and disorders of the eustachian tube.
He attended Baylor University for his undergraduate studies in bioinformatics, attended Texas Tech for his medical training and completed his residency program at LSU-Shreveport.
Balloon Sinuplasty (BSP) uses a small, flexible, balloon catheter to open up blocked sinus passageways and facilitate drainage of the mucus that builds up in patients suffering from chronic sinusitis symptoms. Unlike traditional sinus surgery, Balloon Sinuplasty requires no cutting and no removalof bone and tissue.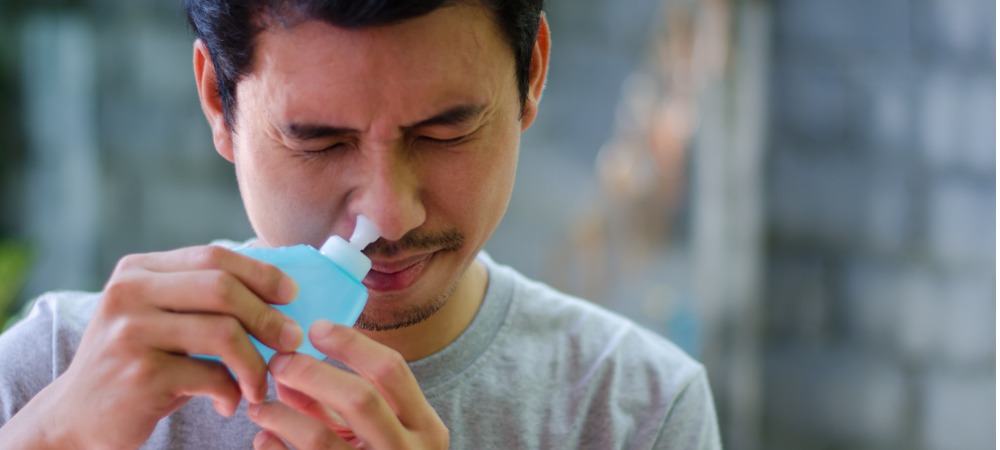 As the weather gets warmer and the days get longer, allergy symptoms start up again for many people due to the increased pollen production. Other allergens can include dust mites, pet dander, and mold spores.…
I didn't have to wait much and they got done to business. I like it a whole bunch.
Very good advice and plan to help a lifelong problem with my ears:)
One of the best! Appointment was 11:15AM, right on the button we were called in. Great doctor and staff, one of the best.
I found Dr Dean on ZocDoc after an RN at a clinic did not find the solution to my ear infection. After two sessions, Dr Dean had found the rather odd fungal infection I had and cured it and had my hearing back to normal. I was very impressed with his matter-of-fact manner and tremendous office staff, especially Blanca, his office manager. When I first came in, I was a bit perturbed that they had still more paperwork after I had filled out everything on zocdoc. There were only a couple of papers still to fill in, and she told me she would talk to zocdoc and try to get all of them available for prefilling for future users. Her attitude and responsiveness to a minor and common issue with medical offices was refreshing. In my visits, they were always on time and pleasant even at 7:30 in the morning.
Dr. Dean listened carefully and was very thorough. I feel very confident about his ability.
Almost a year ago and so far I've been going to visit Dr. Dean and I can say with confidence , honesty he is an excellent doctor in every sense of the word,Dr. Dean did very well job in my nose and throat surgery,I feel very confident about his abilit I plan to go back to him again in six months.
Professional, courteous and helpful. I will go back when necessary!
Great doctor...listens and care for you and your problems....glad I chose him
Dr. Marc Dean is extremely professional, courteous, and talented. He's performed two of my daughter's surgeries and he did a fantastic job.
I take my 4 year old to see dr dean, he is great with my son! Never had any issues and always answers my questions and is very knowledgeable.
Very good doctor. Takes the time to really explain what's going on. Office runs smooth. I visited with a couple of ENT doctors before finding Dr Dean. I would not go anywhere else.
Dr. Rock Star!
First impression - "Oh no, he's young. He's supposed to be a specialist. I want someone with experience." Don't judge a (young, attractive) book by it's cover, people! Doctor D. was great; very knowledgeable. He treated my severe chronic sinusitis and answered all of my questions and concerns, no matter how trivial. I had a concurrent neurological issue that started with the sinusitis, and he was more helpful for that than my neurologist was! He was the first doctor who suggested what turned out to be the correct diagnosis. I can smell again! My facial pain is gone! Dr. D is the best.
Great doc. Made me very comfortable and explained everything in depth so that I wasn't confused on anything. He kept my family very informed when I had my surgery to remove a nasal cyst. Left my whole family loving him b/c of his great bedside manor. Surgery went great with no lasting side effects or scaring. Office staff leaves something to be desired, but otherwise no complaints.
Dr Dean is a Godsend, he's made my life a MUCH better place with his knowledge and care. His staff gets extra points as well for being kind, handling the insurance properly and caring for me during surgery! He's helped some friends as well, with their sinus issues.
Dr. Dean is amazing! He treated my son when he was 18 months old. We ended up needing two different surgeries and both times Dr. Dean did a wonderful job with him and with me, the over bearing worried mother. I will always use him as my ENT doctor for my entire family. He is wonderful and I can not say enough wonderful things about his mannerisms and his cutting edge approach to both treatment and surgery techniques.
He did my sons nasal polyp surgery and he did and excellent job and we will go back.
Dr Dean did my wife Adrienne's surgery today and I he was great. He explained all of our options because insurance wouldn't cover the optimal plan. Even though he was running a bit behind he took time to answer all of our questions and assured us that no matter what that end the end he would stick with us until the problem is solved. His staff is outstanding and worked very hard with her insurance company and to keep us informed every step of the way. Outstanding doctor.
I'm very pleased with this outfit since the retirement of Dr. Phillip Anthony. The staff is friendly and efficient. They worked me in quickly for a much needed procedure.
I have not yet met Dr. Marc Dean as my procedure was handled by Audrey Nelson, PA-C. Audrey is a credit to her field and a pleasure to have met. If not for past personal and professional differences with Dr. Phillip Anthony I would rate this office a solid 5 stars (waited ten years for return visit only to find Dr. ANTHONY has retired).
Would not have returned ever, if my interim doctor, Dr, Matheson had not also retired a couple of years ago. He was a gret guy and a fine doctor.
Looking forward to meeting Dr. Marc Dean in the future.
Great doctor. Shows attention to detail and truly listens. I highly recommend.
We came from Kansas to see if Dr Dean could help my wife with her PET and not only did he explain everything he is very courteous and very knowledgeable. Our appointment was scheduled at 3 but didn't get back until 5 but Dr Dean still spent the time to explain everything to us stayed until we were comfortable which was almost 2 hrs late which is very uncommon and unheard of usually a Dr will rush you out but not him great person great Dr would recommend him to anyone